An Grianán Aileach Stone Fort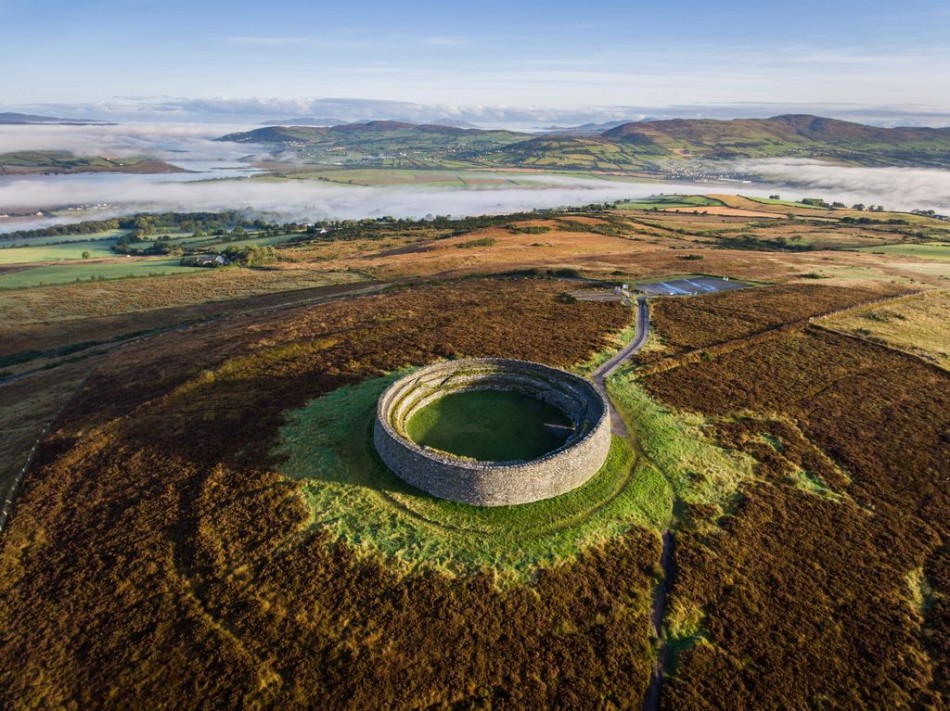 The Stone Fort of Grianán of Aileach sits on a hilltop in Inishowen with breathtaking views of Lough Foyle and Lough Swilly. Its origins date back to 1700 BC when the Tuatha de Danann invaded Ireland, before the Celts, and built stone forts on top of strategic hills.
Contact Us:
Contact: Maire Nic Gairbhe
info@arasainbhalor.com
+353 (0)86 3323367
+353 (0)74 9162787
Main Street, Falcarragh, Co. Donegal, F92 D920, Ireland
(c) 2018-22 Árasáin Bhalor. All rights Reserved.