An Mhucais / Muckish Mountain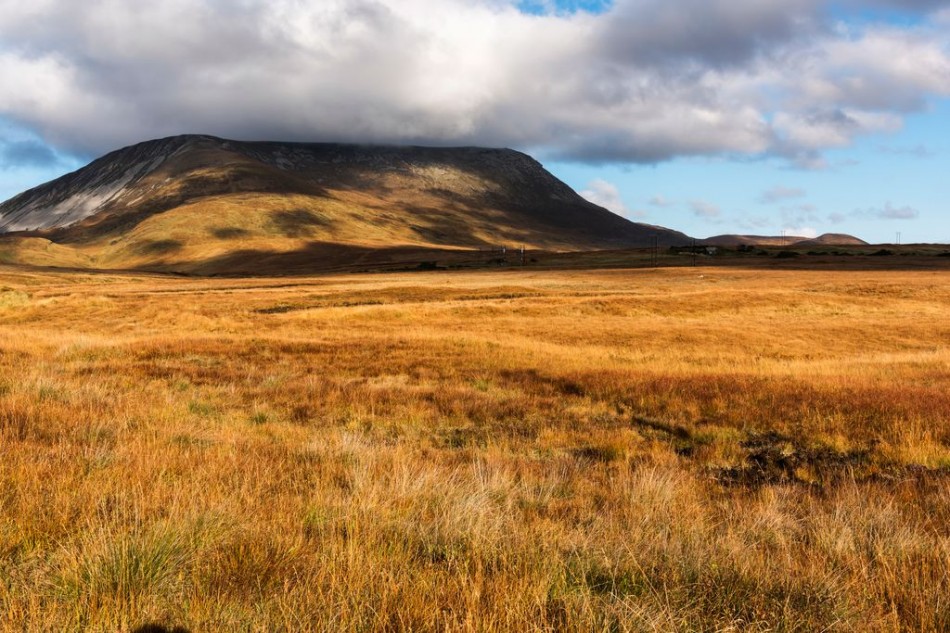 An Mhucais / Muckish is a distinctive flat-topped mountain. At 666 metres (2,185 ft), it is the third-highest peak in the Derryveagh Mountains. One of the paths up the mountain starts from near the Bridge of Tears (or Bridge of Sorrows). This was where, in the 19th and early 20th century, local families would walk with their loved ones who were leaving home to escape famine and poverty and to seek a better in life in America or Canada.
Contact Us:
Contact: Maire Nic Gairbhe
info@arasainbhalor.com
+353 (0)86 3323367
+353 (0)74 9162787
Main Street, Falcarragh, Co. Donegal, F92 D920, Ireland
(c) 2018-22 Árasáin Bhalor. All rights Reserved.